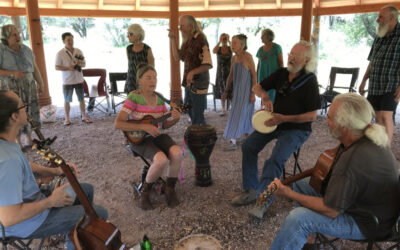 ZIKR DANCE GATHERING Led by Maryam Weidner You are invited to join us at the Southwest Sufi Community at 11 AM on Sunday, May 7, 2023 No formal potluck, but feel free to bring your own snacks and/or lunch. Maryam has offered a couple of spaces in her car for anyone...
read more
In the Fall of 1993 I came home from work and was reading the Ruhaniat Newsletter, which was printed and mailed in those days. There was a article written by Murshid Moineddin Jablonski, in which he described a vision he had about the creation of a land based Sufi...
read more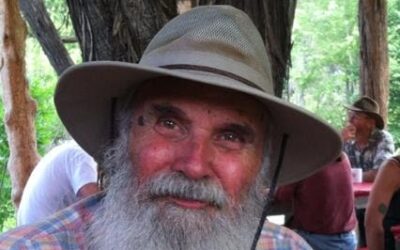 2015 January 2 Started snowing sometime last night and it's noon and still coming down. Winter wonderland. 2014 December The sky at first light this morning around 6 AM looking toward the southeast. First clouds we've had in I can't remember how many days. From the...
read more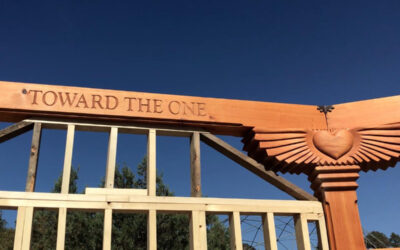 The worker man trucks rumbled down the steep and rocky grade, stopping by the Ranch House for a quick hello, then off to the meadow to set up camp... Seventeen men, nine women, and so much good energy, coalesced here at Southwest Sufi Community for 7 days, April 28th...
read more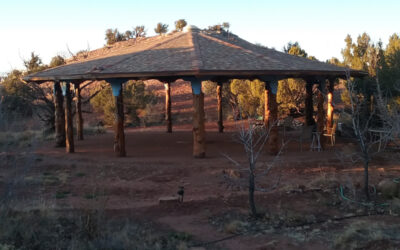 Ahhhh, the Temple (AKA the dance pavilion for the Voice of the Turtle Retreat Center).... A little over two years ago I thought I was retired and not really up for more heavy work. Little did I know what I would soon be getting into. About 7 years ago, with the help...
read more