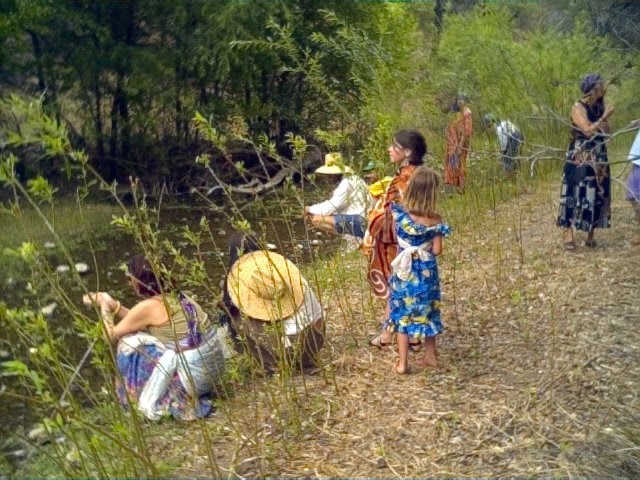 LEARN MORE ABOUT SOUTHWEST SUFI CAMP 2022
WITH PIR SHABDA KAHN AND BRYN MORGAN
and special guest Murshida Darvesha MacDonald
August 16th – 21st, 2022
Come and circle with fellow seekers and beloveds!
Join us for our first camp since 2019.
Dance in our newly constructed Dance Temple, built by Michael Kothrade and friends.
Be on the Sacred Land of our lineage.
Eat, dance and pray together, sowing the seeds of peace.
Dear Friends,
The Camp Organizing Committee arrived at these guidelines through research and discussion, partially modeled after other similar events. We realize that some people will feel left out no matter what decisions are made, but most people involved in making these difficult decisions agreed that these guidelines are necessary at this time for the best protection of our group to avoid contracting the virus while at Camp. As we are not requiring vaccines, please follow these guidelines for the safety and well-being of everyone. We thank you very much in advance and look forward to a glorious Camp at SSC.
Please…
1) Refrain from attending gatherings and events for 5 to 7 days before Camp.
2) Stay away from sick people. Do not come if you are feeling any symptoms.
3) Be mindful and take precautions while traveling to SSC, especially in the lines for security, boarding and deboarding if you will be traveling by plane.
4) Before leaving home you must take a home COVID test and receive a negative result. Please bring two more test kits for yourself to test upon arrival and two days into Camp. All of SSC Residents participating in Camp will follow the same guidelines.
5) Upon arrival in Silver City on Tuesday August 16th, BEFORE turning up Bear Creek Road, meet with Rashad in Silver City for a supervised antigen test.  If in the unlikely event you test positive with the rapid test, which could be a false positive, Rashad will send you to the local lab where you can get a FREE PCR test with a 1-hour turn around. If you test negative at the lab, you are welcome to join us at Voice of the Turtle for our Camp. If not, we will sadly bid you goodbye and give you a full refund if you so choose.
6) Once at Camp, you are free to wear masks or to not wear masks, hold hands or not hold hands, etc. We ask that you do not ask people if they are vaccinated or not. That can be an unwelcome question.
7) Once you arrive at Camp, please do not leave the premises to go into town, so everyone can stay as safe as possible and protected from risk of exposure to COVID.
Big Gratitude,
The SSC Board and Residents
Summer 2022 Internship Opportunities Have Been Filled!
Check in with us next year to apply to become a Volunteer for Southwest Sufi Camp 2023.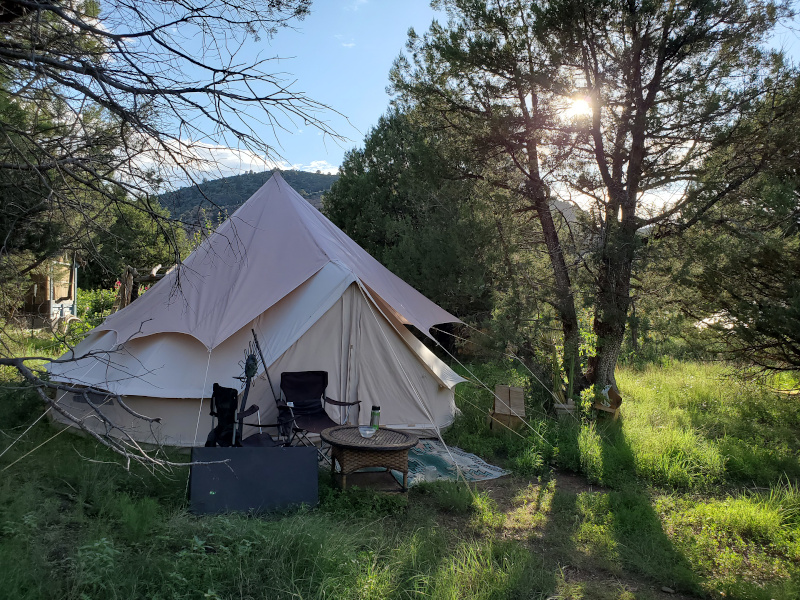 LEARN MORE ABOUT VOLUNTEERING