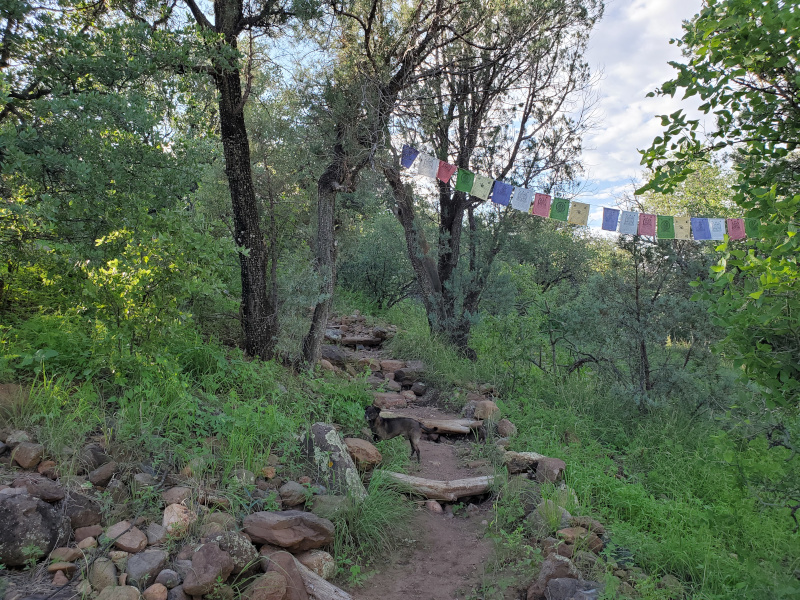 A Spiritual Residential Community with Heart
As we prepare to come together for this experience in holistic living, remember that we are living in a time of rapid change and intensive growth — a process which brings out the worst and best in each one of us.
Everywhere people are challenged to stick to their ideals in a world of fearful emotions which too often lead to abusive words and violent acts, even in our own homes. Our work is to root out these imbalances in ourselves, so that our hearts can become havens of safety, peace, and refuge for each other.
Practicing thus, we develop individual spiritual capacities which, when transposed to the level of intentional community, create greater potential for harmlessness, compassion, and loving kindness to arise planet-wide.
– PIR MOINEDDIN JABLONSKI (1942 – 2001)

Living a Life of Conscious Stewardship
Participation as a Resident at the Southwest Sufi Community is based on the joy of uniting with others in a life dedicated to shared spiritual practice and common work toward mutually agreed-upon goals. There is a weekly Khankah Meeting in which the Residents gather to connect, practice, and discuss topics of communal importance.
Honoring the diverse spiritual traditions of the world, the Resident Community invites representatives and practitioners from various traditions to visit the Land and share their wisdom. They volunteer their time in support of spiritual teachers and spiritual retreatants throughout the year, including facilitating Sufi Camps, Dances of Universal Peace, and other events on the Land.
Each member of the Community embraces conscious stewardship of the Land, informed by a continuing study of the Sacred Manuscript of Nature, and pays a monthly Participation Fee that aids the SSC with upkeep of the Land and Retreat Center.
Retreat Support
Each Resident supports, in their own way, the facilitation of spiritual retreats at Voice of the Turtle Retreat Center.
Camp Facilitation
SSC hosts a Sufi Camp each summer. Residents volunteer their time in support of teachers and guests.
Khankah Meetings
Once a week, Residents meet to connect and discuss operations and other topics in support of the Mission.
Conservation Efforts
Residents passionate about conservation volunteer their time by finding new ways to protect the Land.
HELP SUPPORT OUR COMMUNITY
The Khankah Gaia Noor Residential Community is entirely off-grid and currently houses dedicated Residents on approximately 50 acres situated directly above the Voice of the Turtle Retreat Center.
Residents inhabit simple dwellings which utilize solar systems for electricity, propane for cooking/heat/refrigeration, composting toilets and/or outhouses, and a community water system. While some Residents have built their own homes, others have brought their homes with them, such as RVs and tiny houses.
While there is a road for vehicles encircling the Community, well-worn footpaths can be found meandering between each home, an expression of the Residents' desire to take part in each other's lives and appreciate the beauty of walking in Nature.
There is no cell phone reception available at the Southwest Sufi Community and nearly all Residents are retired and/or work from home, making it an ideal environment for solitude and clean, simple living.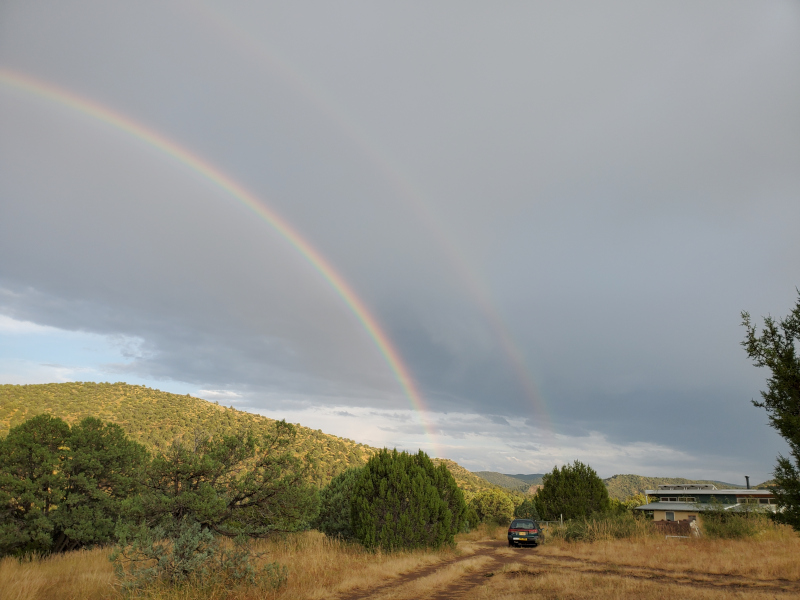 While most of the dwellings at SSC are occupied by our Residents, we also offer two small cabins for rent during visitations and retreats. You can learn more about rentals on our Retreat Center page.
Rashad
Joined in 1995
Rashad is a founding member of the Southwest Sufi Community and the First President of the SSC Board of Directors. He was initiated into Sufi Ruhaniat International in 1973 and Nur Ashki Jerrahi Order in 2000 and is a retired therapist, nurse, and inpatient long-term facilities consultant.
Peter
Joined in 1997
Joined the Sufi caravan in 1979, and became an official resident of the SSC 1997. Moineddin became an inspiration for exploring the inner life, and what has ultimately helped me become a witness/watcher on the path. Over the last quarter century have visited the SSC numerous times…
Shems
Joined in 2012
Rick Lambert was introduced to and fell in love with Sufi Dancing in the mid-seventies while spending two winters in Albuquerque. In Wisconsin, where he grew up, he was involved with the Stoneground Bakery community and joined a group using the bakery facilities to…
Bevan
Joined in 2016
Being here at SSC these past few years has increased my love of life, our Mother Earth, and the divine feminine in general – these are interconnected in profusion all around one here. I'm continually
increasing my recognition of this along with what Lynne McTaggart has to say…
Sunny
Joined in 2017
On Earth, 77 years
Awake in The Dream…..
Happy, just to BE…..
Many Beautiful things, are Being …
Created with these hands……
Sat Chit Ananda …
Existence Consciousness Bliss…
The Joy of Being…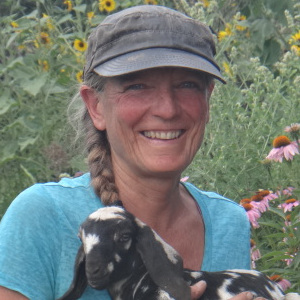 Sequoia
Joined in 2017
I arrived in the community in 2017 with my heartmate Sunny drawn to the possibility of a simple life in the desert among fellow mystics. Together, we lovingly tend a small bit of land on the edge of the community where we co-create a food forest oasis with a multitude of of fruits, nuts, vegetables, herbs and native plantings. Goats and chickens feed and entertain us…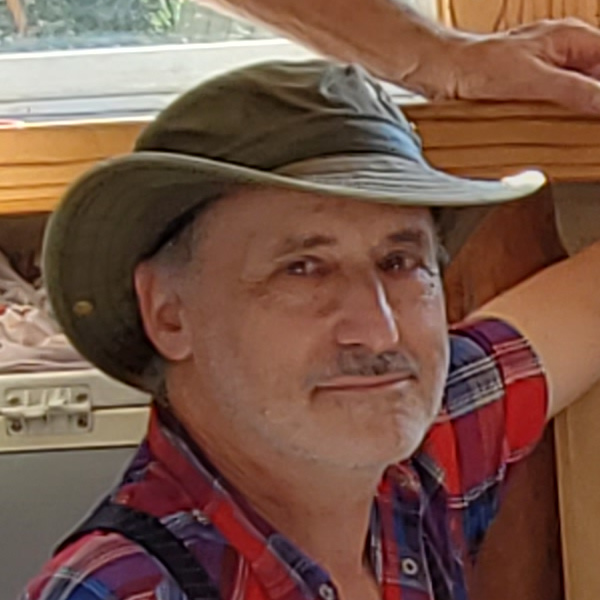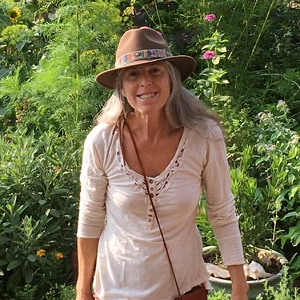 Bahaar
Joined in 2020
Bahaar came to SSC with her husband from the Oregon Wilderness. As a gardener and steward of sacred land her natural inclinations are towards living in community and the wilderness. She has taken a lead role in refurbishing and remodeling the Retreat Center, spending her time in her own garden and helping to create a welcoming place for All Beings to gather.
Chant
Joined in 2020
Chant has lived in wilderness community for nearly 50 years diving deep into the Wild, embedded in the embrace of Divine Creation. Chant first encountered Sufis in San Francisco's Golden Gate Park after an all-night Grateful Dead concert in December 1972. Sam's tribe…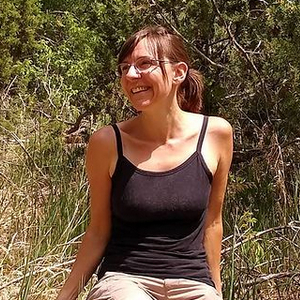 Be
Joined in 2021
Be is the SSC's resident Bookkeeper and Web Designer. She is grateful to reside on the Land alongside her husband Aidan in a home they built by hand, living a simple life of contemplation and creative expression while learning to embody Love anew each and every day.
Aidan
Joined in 2021
Aidan practices meditation daily and is a carpenter, designer, and builder currently building a home for himself, his wife Be, and their dog Div. Aidan loves poetry, painting, and all means of expressing or experiencing the formless dimension or essence of life.
LEARN MORE ABOUT THE NATURE PRESERVE
Conscious Stewardship of 1,500 Acres of Wilderness
Our Residents are blessed with access to 1,500 private acres of beautifully varied terrain in the high desert Gila Mountains. Each Resident acts as a protector and caretaker to the Land, our greatest Teacher.
Wildlife abounds at the Southwest Sufi Community and  Conservationists visit often to ensure that the Nature Preserve is healthy and being adequately cared for.