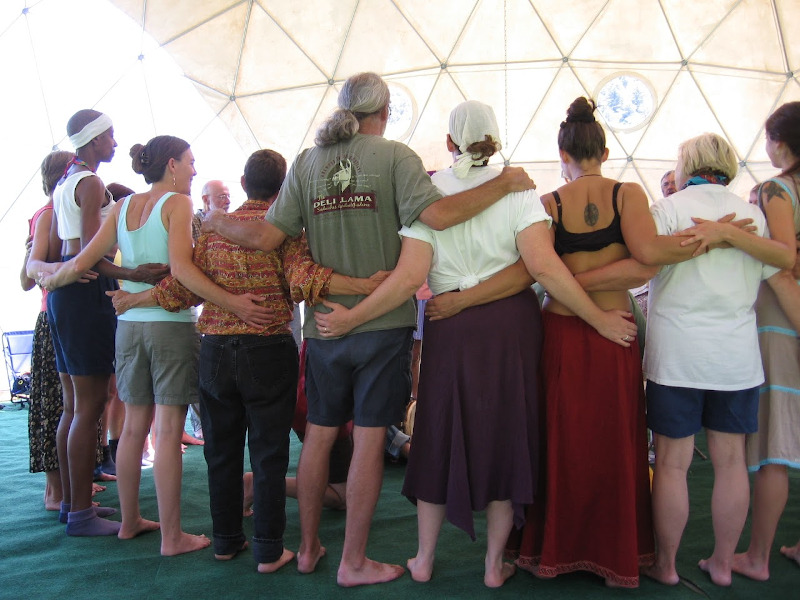 THE CALL OF LIFE: ENGAGED PRACTICE FOR A SUSTAINABLE FUTURE
with Pir Shabda Kahn and Bryn Morgan
and special guest Murshida Darvesha MacDonald
Join us August 16th – 21st, 2022 at the Southwest Sufi Community located one hour North of Silver City, New Mexico as we gather together.
EXPERIENCE THE BEAUTY OF OUR NEW DANCE TEMPLE BUILT BY MICHAEL KOTHRADE
ZIKR, SOHBET, DANCES OF UNIVERSAL PEACE
3 SUMPTUOUS VEGETARIAN MEALS EACH DAY
SACRED WALKS ON THE LAND
PIR MOINEDDIN'S BURIAL GARDENS
EAT, DANCE AND PRAY TOGETHER IN THE EXPANSIVE GILA WILDERNESS
Participation is limited and spaces will go quickly. Camping amenities include access to showers with hot water, outhouses, and fresh artesian spring water for drinking. Volunteer Opportunities are no longer available.
CAMP IN YOUR TENT OR VEHICLE: $325 // RENT BELL TENT OR ROOM: $415
Please review our Announcement PDF below. Click below to register.
Peace and Blessings,
Bahaar
Note: Clear guidelines and protocol regarding COVID will be communicated closer to the time of Camp. Proof of recent negative COVID test may be required. Anyone with symptoms of contagious illness and those testing positive for COVID may not attend.