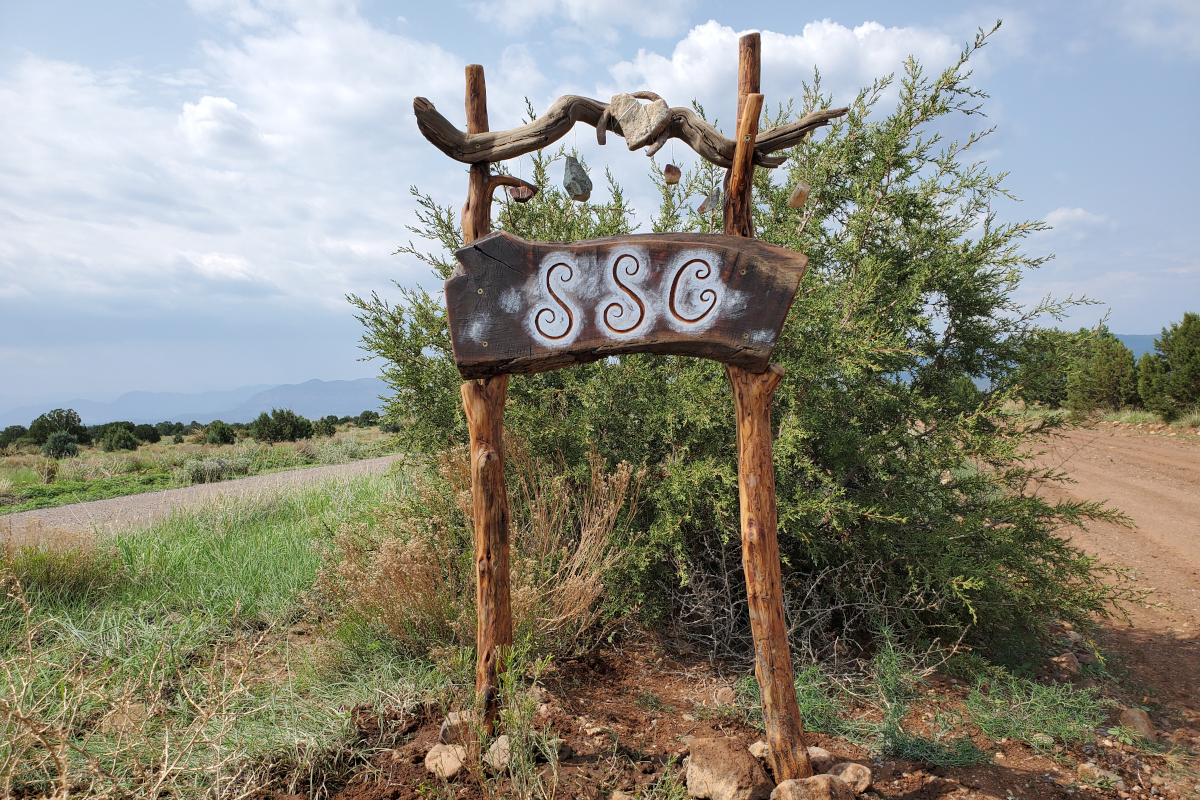 Come, come from wherever you are to the Sacred Land of the Voice of the Turtle Retreat Center and Southwest Sufi Community for two months this Summer of 2022.
Founded in 1995 by Pir Moineddin Jablonski, a refuge in the pure wilderness, perched on a mesa within a canyon of flowing streams. Like the streams of the Message, this energetic confluence has called seekers and mystics, lovers of Nature, to care and kindle community.
This volunteer opportunity offers you a chance to immerse in the garden of this fertile desert canyon. In August 2022, we will, In'shallah, host our 2022 Sufi Camp with Pir Shabda Kahn and Bryn Morgan as our Guides, with special guest, Murshida Darvesha. This is the first camp in since 2019. We have improved our facilities and offer many more accommodations. Along with this progress comes a greater need to help set up the Land for our gathering.
As a Volunteer we will ask that you are available to assist with both simple as well as difficult tasks of readying the Land for Camp. Such activities are, but not limited to, repairing trails, beautifying outhouses, installing waterlines, repairs, garden maintenance, laundry, making beds, decorating tents, and helping to host our beloved Sufi Camp and our Teachers on the Land. There will be opportunity to help organize and set up the Glamping Tents, the kitchen, assist in purifying and honoring the place of our devoted practices Toward the One.
There will also be time for you discover the beauty of the Bear Creek Canyon, where the year-round stream offers a refuge in the high desert.  Each resident offers opportunities for conversation and companionship, fellow seekers living the natural way in this special place.  Living in community offers a peace of mind, a natural rhythm of living with meaning and heart. The powerful wilderness setting is vast and all encompassing. The opportunity to gather oneself in place and dissolve into this Natural environment offers a glimpse into living the Sacred Manuscript of Nature.
(Please go to our Community page to see who we are.)
You will need a strong body and spirit, good driving skills and a stout vehicle. Sturdy shoes, and sunhat, long sleeves to protect from the sun. Don't forget your water bottle.
Please review our informational PDF below and apply if this opportunity calls to you.
Peace and Blessings,
Bahaar
ALL VOLUNTEER POSITIONS HAVE BEEN FILLED
All Volunteer Opportunities for Southwest Sufi Camp 2022 have been filled!
Check our website next year to apply to volunteer for Southwest Sufi Camp 2023.